Upon arrival in Tengchong, you can arrange your vacation itinerary all on your own, or you can purchase the travel packages(Click the blue fond):
1.  One Day Join-In Group Tour (Check the bottom attachment for more information)
2. 8 Days Yunnan Cultural Trip (Check the bottom attachment for more information)
Extra bonuses* on booked One Day Join-In Group Tour, 8 Days Yunnan Cultural Trip and Customize Your Tour. Have a look below. Contact us via gaoligong@expewise.com if you have any other travel wishes !
1. Exclusive Bag Distribution Channel 
2. Exclusive Drop Bag Channel 
*You need to wait to be served; The race organizer reserved all the rights to the possible adjustments; One you paid, we will check and send you a confirmation email with six alphabet / numbers. With this printed out, you will be able to enjoy this service by yourself.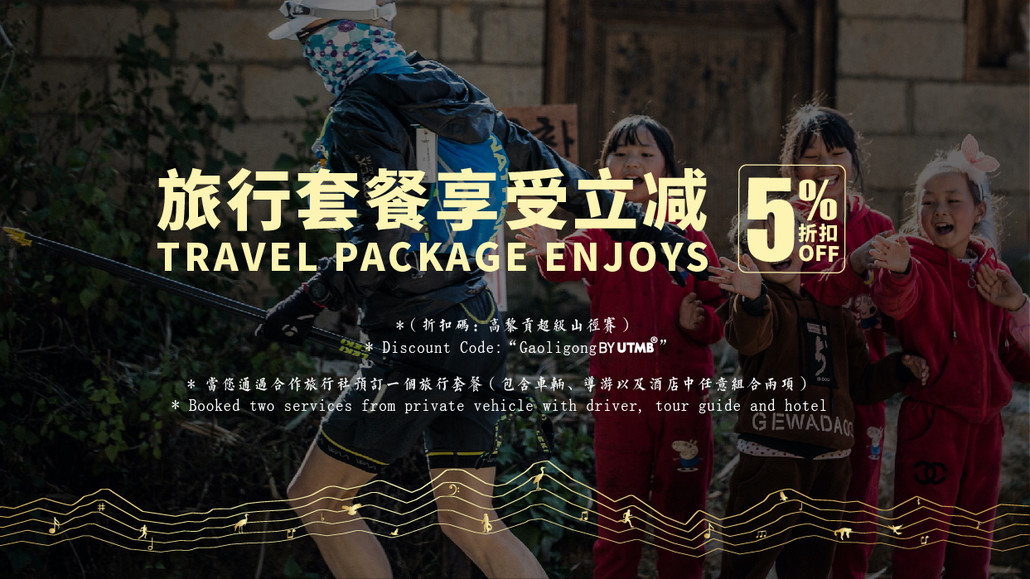 Tengchong, a dazzling pearl in the southwestern part of China! This is a volcanic magma condensed on a very rich and seductive city supported by the affectionate arms of Gaoligong Mountain.
As one of the first historical and cultural cities in China's Yunnan Province, Tengchong's "Curriculum" dates back to the distant Western Han Dynasty, at that time people called it "Yunyue." The famous Chinese history book "Historical Records" contains: In Yuli, there is a country called Chengxiang, whose name is Dianyue, which is today's Tengchong.
In March of Tengchong, grass grows and flowers bloom, and birds are flying and singing everywhere,. It's the most beautiful season of spring. Whether it is rapeseed sea, rhododendron sea, camellia sea, or green meadows, it can be calculated on tens of thousands of acres. Of course, you will also see a few amazing camellia in the quiet cultural alleys or in the farmyard with a strong Zen atmosphere.
Tengchong in March is definitely a good place to be worth visiting during your holiday. 
Gaoligong By UTMB now cooperates with Wonders Of Yunnan Travel. We together will provide the most efficient and professional travel services to every runner. WOY is a professional Kunming based tour operator specialized on tailor- made tours for individuals and groups in Yunnan and adjacent regions in Southwest China. As the international travel branch of the well-established Travel Company KSCI Travel Co. Ltd., WOY can draw upon many years of experience in the Chinese travel market since 1981.